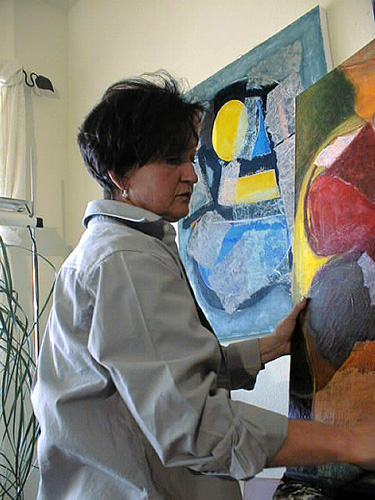 ARTIST'S STATEMENT:
"Native of Milan,Italy, art has been present in my life since I was born. Educated in a city rich of museums, art galleries and in a country nest of culture, I have been constantly exposed and inspired to create and to express myself through fine art works.
I believe in the improvisation and spontaneity of gestural painting and free brushstrokes as a way to convey the beauty of figurative and non-figurative images and provoke an emotive response.
I strive, through my works, to communicate excitement using color, transparency and organic materials as Japanese papers, cardboards,newspapers,burlap, etc, as a way to visually enrich the content in my paintings."